Golden Goddess Package
$

135.00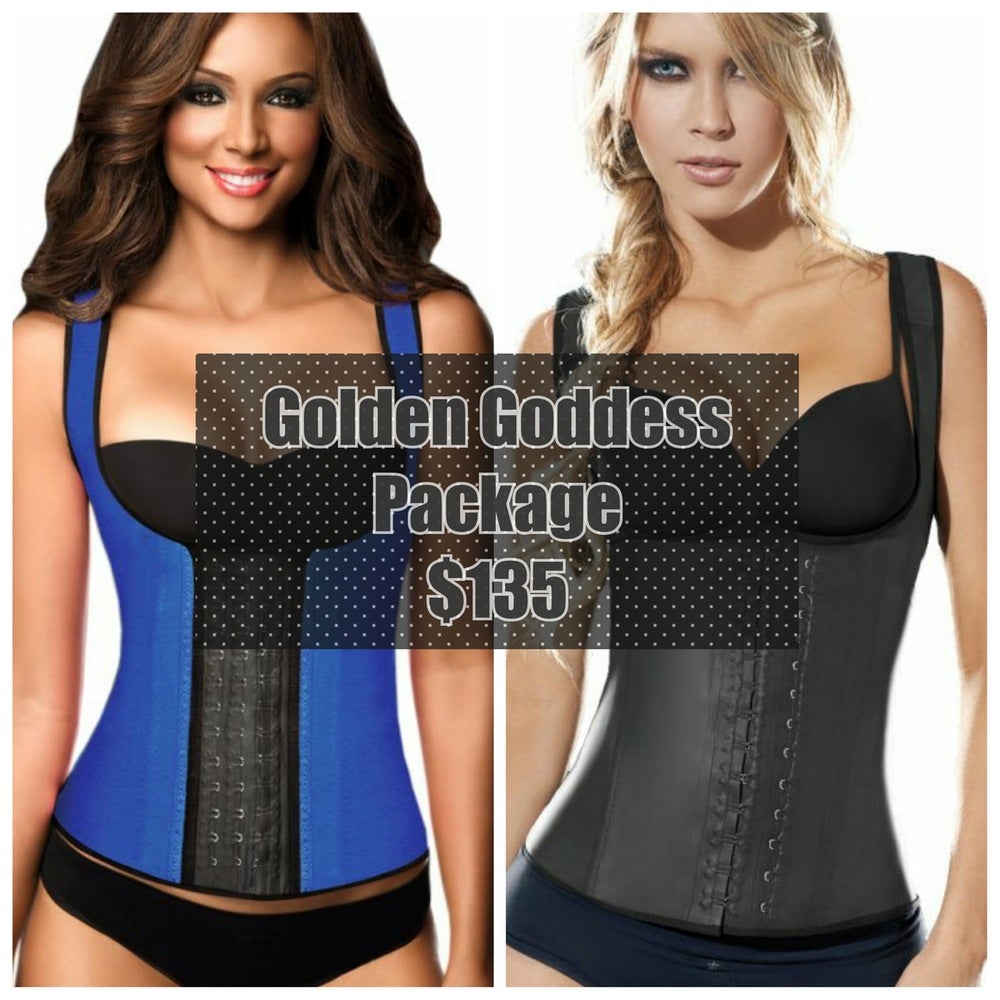 Our Golden Goddess Package Deal will provide you with both versions of our thick straps vest for an all around training of your upper body area including back fat and some lower tummy fat
Our Classic Latex Vest (Athena)
Features:
-Sizes run from 30 to 42
-Latex waist trainer with cotton inside lining
-Two row of compression
-Full straps for back support
-Length reaches 4 inches below navel on most users
-INTENDED ONLY FOR DAILY USE (NOT WORKOUT)
Our Sport Vest (Diana)
Features:
-Sizes run from 30 to 42
-Latex waist trainer with cotton inside and outside lining
-Three rows of compression
-Absorbs sweat
-Full straps for back support
-Length reaches 4 inches below navel on most users
-INTENDED FOR WORKOUT AND EVERY DAY USAGE
Results:
-Instantly slims you
-Improves posture
-Target upper and lower back fat
-Instantly gives you a slimmer appearance
-Flattens and shapes midsection
-Molds mid section into hourglass figure
-Controls tummy bulges
How To Size: (size chart in photos area)
Please select garments based on current weight, height and waistline measurement in inches ONLY!
If your waist line measurement does not match your height and weight please size up or down towards a closer size that accommodates your waist line measurement
Color selection option not available. We ship whats in stock! This is done for faster shipping.
Share